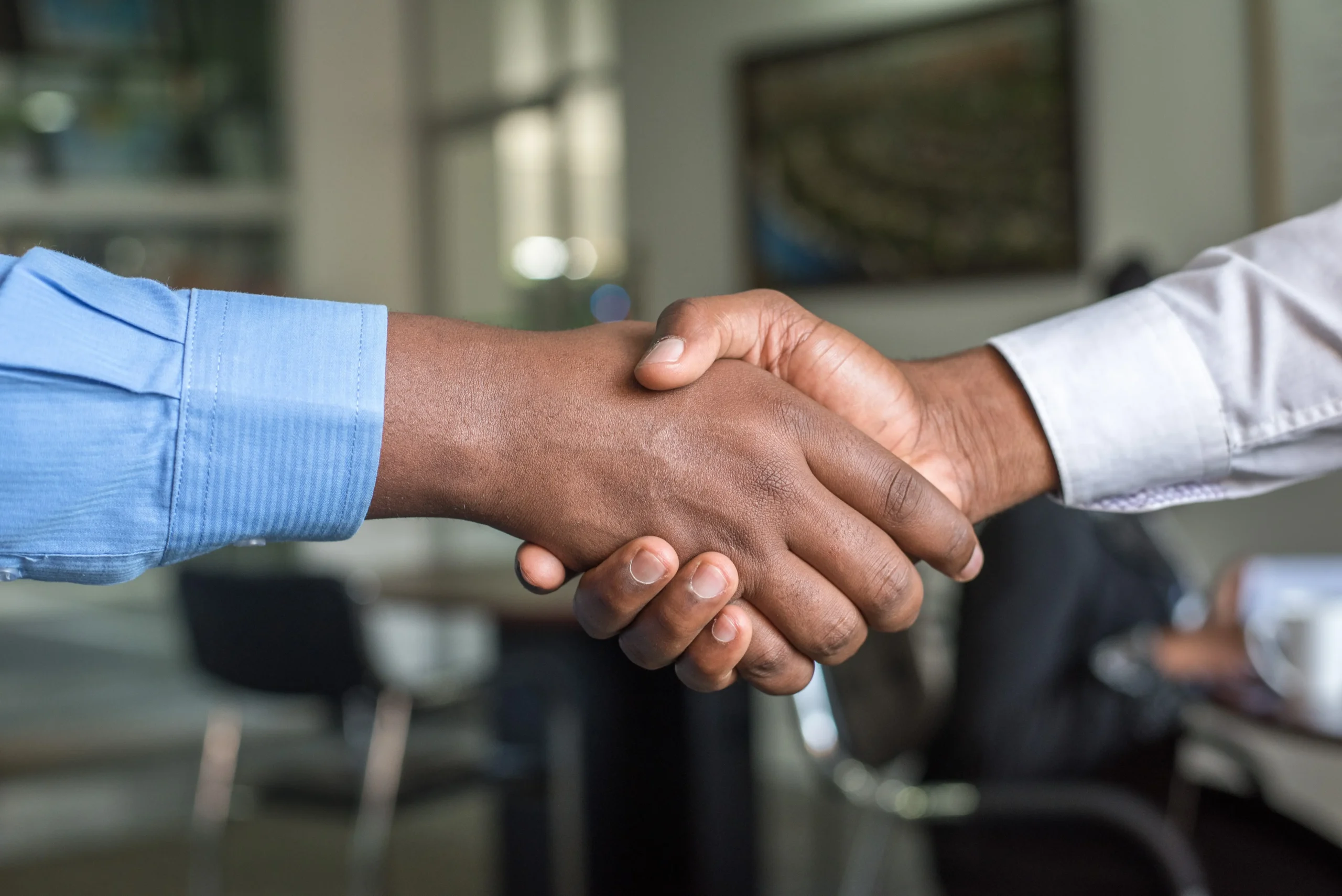 Bank of America announced the latest honorees of its Neighborhood Builders Social Equality Award (NBSE), which recognizes individual leaders from across the country who serve as catalysts in advancing social equality and economic opportunity. The six individuals were selected for their extraordinary contributions to breaking barriers and creating opportunities.
Each awardee has the opportunity to direct a $200,000 grant to a nonprofit of their choice, and the selected organizations can participate in the company's year-long Neighborhood Builders Leadership Program, which provides strategic growth and development training to set long-term success.
NBSE is an extension of Bank of America's signature philanthropic program, Neighborhood Builders®, one of the largest and longest-standing philanthropic investments into nonprofit leadership development in the nation. This year, the bank also made a $24 million investment in support of nonprofit leadership and sustainability through Neighborhood Builders and Neighborhood Champions. Since 2004, Bank of America has invested more than $300 million in nearly 100 communities across the U.S., partnered with more than 1,600 nonprofits, and helped more than 3,000 nonprofit leaders strengthen their leadership skills through the Neighborhood Builders and Champions program.
"We want to recognize, celebrate and empower the leaders and nonprofits driving progress for the diverse communities where we all live and serve," said Ebony Thomas, president, Bank of America Charitable Foundation. "We are inspired by the work these individuals and organizations do to break barriers and create opportunities on behalf of others in sustainable and innovative ways."
Last year, the bank provided nearly $360 million in philanthropic investments to help drive economic mobility in the communities we serve, including nearly $100 million in support of workforce development and jobs, $80 million for community development and affordable housing, and more than $90 million for basic needs, including nearly $4 million for natural disaster and humanitarian needs.
The awardees for the Neighborhood Builders Social Equality Award include:
Frank Chi
Frank Chi: Filmmaker (New York City, NY and Los Angeles, CA)
Storyteller and Activist
Selected Organization: The Center for Asian American Media
Frank Chi is a filmmaker, artist and storyteller at the intersection of art, culture and politics. His work helps lead narratives around justice and inclusion in American life, including directing the film 38 at the Garden about Jeremy Lin and the Asian American experience. Aligning with his work on projects that amplify leaders who have defied the odds and stereotypes to break barriers, Chi has directed NBSE funding to The Center for Asian American Media, a nonprofit organization dedicated to presenting stories that convey the richness and diversity of Asian American experiences to the broadest audience possible.
Rudolf "Rudy" Gonzales
Rudolf "Rudy" Gonzales (Denver, CO)
President and CEO of Servicios de La Raza
Selected Organization: Servicios de La Raza
With over thirty years of executive health and social services leadership experience, Rudolf "Rudy" Gonzalesis the President and CEO of Servicios de La Raza, Colorado's largest provider of health and human services to the Latino community in Colorado. Concluding its 50th anniversary celebration this year, more than 75,000 low-income Latinos and other community members are served each year by Servicios de La Raza. Gonzales is also an active advocate, leading the charge to create STAR, a program that reduced the criminalization of low-income community members by providing social and mental health workers to respond to their needs.

Dr. Opal Lee
Opal Lee (Ft. Worth, TX)
Retired educator, social activist, and founder of Unity Unlimited
Selected Organization: National Juneteenth Museum
Known as the "grandmother of Juneteenth," Opal Lee is a life-long racial justice advocate and educator. Upon successfully securing Juneteenth as a federal holiday, Lee is now spearheading the National Juneteenth Museum project. In addition to Lee directing NBSE award funding to the museum, Bank of America recently awarded a $1M grant to help bring the museum to life. The first-of-its-kind museum will educate visitors on the past, create growth in the present and inspire future generations. Lee has been a lifelong advocate for racial equality, helping start organizations like the Tarrant County Black Historical and Genealogical Society, Unity Unlimited and Transform 1012 N. Main Street.
Brandon "Stix" Salaam-Bailey
Brandon "Stix" Salaam-Bailey (Los Angeles, CA)
American rapper, entrepreneur, & founder of the Thinkwatts Foundation
Selected Organization: Thinkwatts Foundation
Brandon "Stix" Salaam-Bailey is an American rapper, record producer and the founder of the Thinkwatts Foundation. Thinkwatts seeks to bridge the gap for underserved youth and empower them to bring their unique offerings to the real world. Thinkwatts is responsible for a wide array of programming such as free financial literacy courses, a Weekly Meal program that feeds hundreds of Watts residents, and entrepreneurship training. The foundation is also expanding, developing a hub where residents can receive access to resources and tools such financial literacy, entrepreneurship assistance, sewing and printing machines to manufacture clothing, a music studio, office space and desks, a coding classroom and an outdoor sport court.

Luz Urrutia
Luz Urrutia (Silicon Valley, CA)
CEO of Accion Opportunity Fund
Selected Organization: Latin American Association
Luz Urrutia is CEO of Accion Opportunity Fund (AOF), the nation's leading nonprofit providing small businesses with access to capital, networks, and coaching. Luz has increased AOF focus on racial equality, such that in 2022 95% of their loans went to people of color, low income, or female entrepreneurs. AOF has been a long-time partner of the Bank, and one of the first organizations to work with the local small business bankers on referrals to CDFIs. By directing NBSE funding to the Latin American Association, Luz helping Latinos adapt, integrate and thrive through civic engagement and advocacy, economic empowerment, youth services, family stabilization and immigration services.

Cheryl Crazy Bull Wacinyanpi Win
Cheryl Crazy Bull Wacinyanpi Win (Denver, CO)
President and CEO of American Indian College Fund
Selected Organization: American Indian College Fund
Cheryl Crazy Bull Wacinyanpi Win is the President and CEO of the American Indian College Fund, the nation's largest charity supporting Native student access to higher education. Crazy Bull is an expert in education, dedicating her life-long career to expanding Indigenous higher education equity and place-based education. Cheryl is also a member of nonprofit organization boards, including IllumiNative, an organization whose mission is creating an accurate narrative about Indigenous people; the Native Ways Federation, a national association of Native non-profits; the State Higher Education Executive Officers Organization (SHEEO) Equity Advisory Committee; and the Brookings Institution.
Bank of America
Bank of America is one of the world's leading financial institutions, serving individual consumers, small and middle-market businesses and large corporations with a full range of banking, investing, asset management and other financial and risk management products and services. The company provides unmatched convenience in the United States, serving approximately 68 million consumer and small business clients with approximately 3,900 retail financial centers, approximately 15,000 ATMs (automated teller machines) and award-winning digital banking with approximately 57 million verified digital users. Bank of America is a global leader in wealth management, corporate and investment banking and trading across a broad range of asset classes, serving corporations, governments, institutions and individuals around the world. Bank of America offers industry-leading support to approximately 4 million small business households through a suite of innovative, easy-to-use online products and services. The company serves clients through operations across the United States, its territories and more than 35 countries. Bank of America Corporation stock is listed on the New York Stock Exchange (NYSE: BAC).
Source link:https://newsroom.bankofamerica.com/