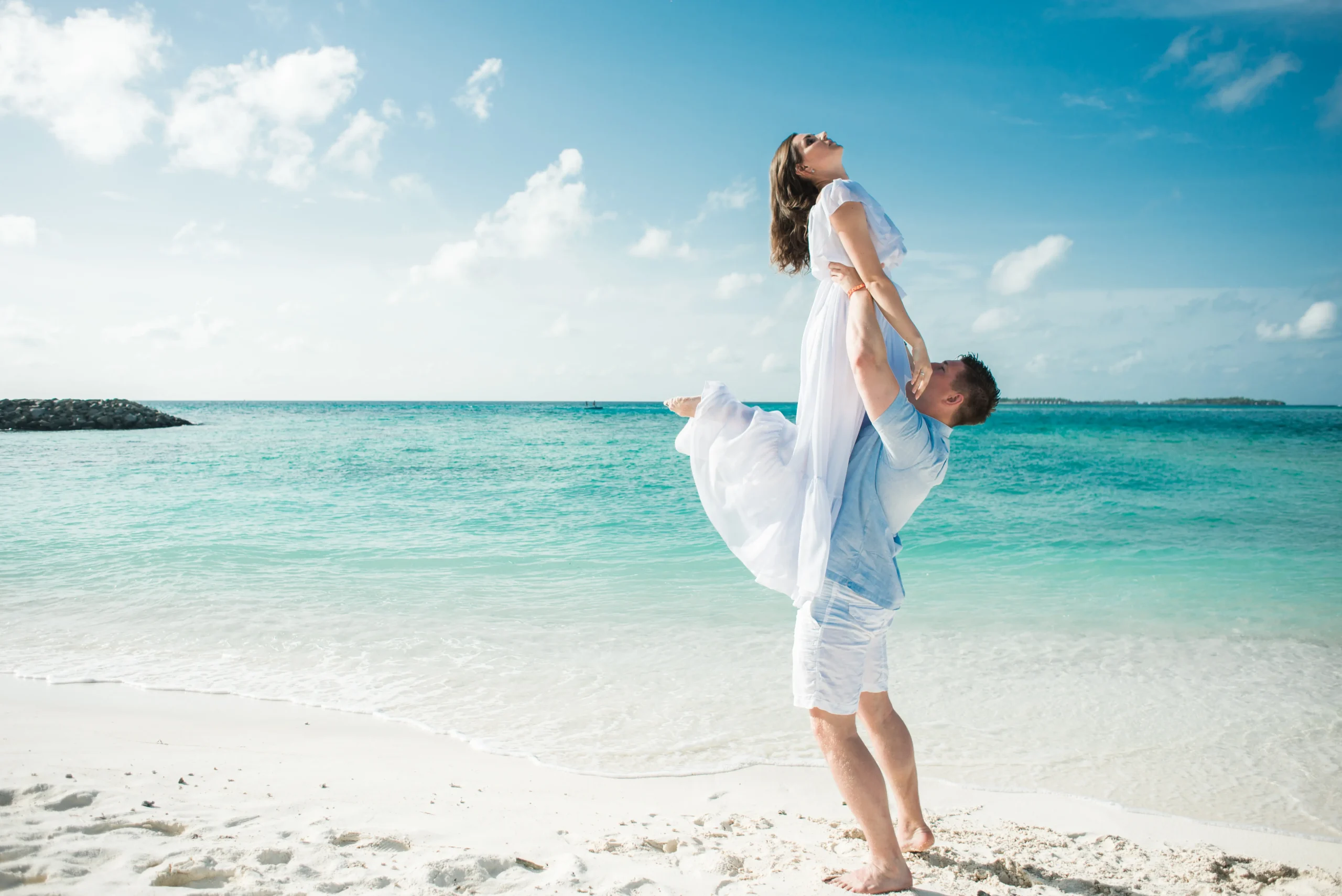 Are rising prices ruining your beach vacation plans? In their newly published report, Allianz Research explores the impact of inflation on Europe's beloved beach destinations and draws comparisons to other global destinations. Discover the cost of a week at the beach and explore the affordability of your desired vacation destination…
---
Strong and content I travel the open road, wrote the great American poet Walt Whitman in his classic poem Song of the Open Road. As we reflect on the challenges of the past pandemic years, which brought unprecedented confinement, in 2023 we are thinking about the freedom of movement, a change of scene, unrestricted time with family and friends, and the proverbial open road ahead of us. But are inflation and rising prices spoiling our plans for a relaxing vacation?
Key takeaways:
Southern Europe's tourism industry is recovering from the impact of the pandemic, with visitor arrivals approaching pre-pandemic levels.
Rising prices pose a challenge for beach holidays across the globe. A one-week beach holiday in Southern Europe is still far cheaper than in the Caribbean and the United States; the region also remains very price competitive to premium destinations in emerging markets, such as Belize, Maldives, Mauritius, Seychelles, and Sri Lanka.
Bermuda remains the most expensive beach holiday destination, nearly three times as expensive as Southern Europe.
According to Allianz Research's newly published report, although travel restrictions and containment measures implemented during the pandemic significantly reduced the number of visitors to Southern Europe's beaches, this season, visitor arrivals are approaching the levels seen before the pandemic. Researchers Maria Latorre and Andreas Jobst find that Europe has been steadily increasing its market share in global tourism, now accounting for 62% of the world's tourist arrivals, compared to 51% in 2019. It is projected that the pre-pandemic level of tourist arrivals, which was 579 million, will be reached again in 2024, with an expected total of 587 million arrivals.
Europeans have a strong preference for beach holidays, followed closely by cultural and heritage getaways. However, the increasing cost of these trips is becoming a challenge. Particularly for travel, prices remain high, impacting the competitiveness of beach holidays in Southern European countries. Italy, Spain, Portugal, and Greece are renowned for their natural beauty, cultural heritage, and warm hospitality. Nevertheless, the affordability of accommodations, dining options, and local amenities plays a crucial role in attracting tourists. Recognizing this, these countries strive to provide a wide range of options that cater to different budgets, ensuring they remain appealing to diverse segments of the market.
---
What are the key trends in travel right now?
Joe Mason, Chief Marketing Officer at Allianz Partners explains how trends including TV tourism, sustainability, and inter-generational travel are shaping an exciting 2023 travel landscape…
How much is a week at the beach going to cost you?
It depends on where you want to go and how big your budget is. The number of European travelers expecting to spend over EUR 1,500 on their summer vacation has increased from 33% to 41%, compared to the previous year. However, the majority of households still anticipate a budget between EUR 500 and EUR 1,000. In contrast, other popular beach destinations like the Caribbean and Southeast Asia offer unique experiences but often come with higher costs.
Allianz Research's newly created price index—based on the cost of typical expenditures during a one-week beach holiday, such as hotel accommodation, ground transportation, and meals—demonstrates that a week-long beach holiday in Southern Europe is still far cheaper than in the Caribbean (by about one-third on average) and in comparable advanced economies (Australia and the United States) as well as very price competitive with premium destinations in emerging markets, such as Belize, Maldives, Mauritius, Seychelles, and Sri Lanka. Beach vacations in Bermuda remain the most expensive globally, being nearly three times as expensive as Southern Europe.
Click on the image above to open the infographic as a separate file.
How sustainable is the tourism growth in Southern Europe?
Tourism growth in Southern Europe brings both benefits and challenges. While it contributes to current economic growth, the region's heavy reliance on tourism makes it vulnerable to external shocks and perpetuates structural problems. This dependence leads to an overemphasis on low-value-added activities and low-skilled jobs, hindering the region's progress in the global knowledge economy. Meanwhile, other parts of Europe are shifting towards high-skilled industries, creating a growing divergence between regions.
To enhance Southern Europe's position as a premier beach holiday destination, strategic efforts are needed. Investing in sustainable tourism practices can ensure the preservation of natural environments and cultural heritage. Improving infrastructure, such as transportation networks and accommodation, can enhance accessibility and cater to diverse traveler preferences. Promoting off-season tourism and diversifying offerings beyond traditional beach holidays can attract visitors year-round.
Source link:https://www.allianz.com/