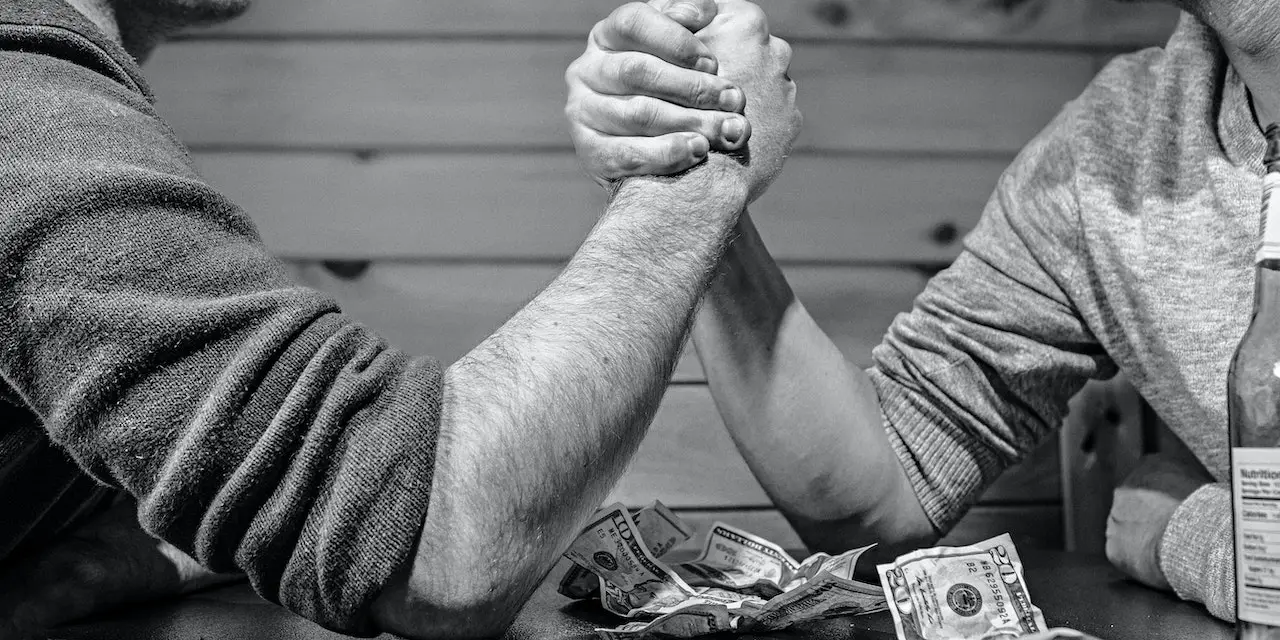 Today, Goldman Sachs held its third-annual Market Madness competition, the culmination of Goldman Sachs' HBCU Possibilities Program, with Spelman College taking home first place and a $1 million grant.
Five finalist teams – representing HBCUs Florida A&M University, Howard University, Morgan State University, Spelman College and Texas Southern University – presented case studies to top Goldman Sachs executives to compete for grants ranging from $125,000 to $1 million for their institutions.
The Market Madness: HBCU Possibilities Program is a core component of Goldman Sachs' $25 million, five-year commitment to Historically Black Colleges and Universities. The program includes a semester-long crash course, providing education on concepts and careers in finance, access to senior leaders at the firm, networking and mentorship opportunities, a financial stipend of $10,000 and the chance to compete in Market Madness. In three years, Goldman Sachs has awarded $15 million in grants and scholarships to students and schools through the competition.
"The energy and excitement that these students brought into our headquarters today was palpable, and it was great to see their innovative ideas presented," Megan Hogan, Goldman Sachs global head of Talent and chief diversity officer, said. "The final competition serves as a great reminder that we've built a successful talent pipeline through the HBCU Market Madness program – and we're looking forward to welcoming many of the program's participants back as interns and full-time employees."
Goldman Sachs launched the initiative in 2020 as part of the firm's broader strategy to meaningfully advance progress on racial equity and build a more inclusive economy, beginning with investing in and creating a diverse pipeline of talent. To date, Goldman Sachs has successfully recruited 25 students from the programming to join the firm in the 2023 new and summer analyst classes.
In 2023, Goldman Sachs expanded the program to include 150 students from 12 HBCUs, selected from more than 400 eligible applications. Students were split into 31 teams and, throughout the semester, have conducted company research and proposed a strategic business solution for featured client, L'Oreal. The final five teams presented case studies today and won grants for their institutions as follows:
First Place: Spelman College ($1 million grant)
Second Place: Texas Southern University ($500,000 grant)
Third Place: Florida A&M University ($250,000 grant)
Fourth Place: Howard University ($250,000 grant)
Fifth Place: Morgan State University ($125,000 grant)

PRIOR WINNERS OF HBCU MARKET MADNESS FINAL COMPETITION
2022: Howard University (featured client: PepsiCo)
2021: Spelman College (featured client: Procter & Gamble)

About Goldman Sachs
Goldman Sachs is a leading global financial institution that delivers a broad range of financial services to a large and diversified client base that includes corporations, financial institutions, governments and individuals. Founded in 1869, the firm is headquartered in New York and maintains offices in all major financial centers around the world.
Source link: https://www.goldmansachs.com/