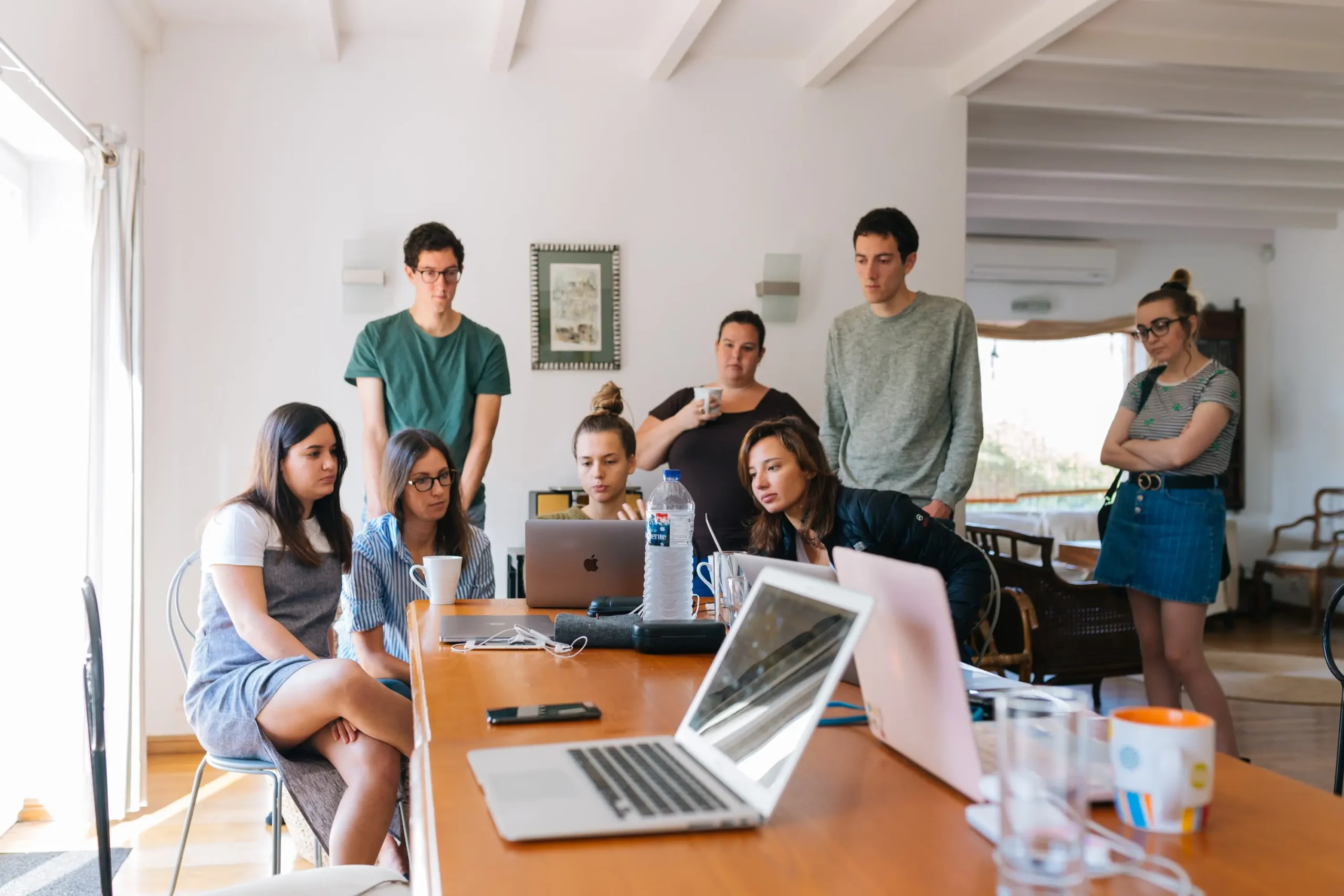 A survey conducted by Georgetown University, in partnership with Bank of America, found that young adults looking to change job/fields cite paid time off (65%) and a flexible work schedule (58%) among the top benefits impacting their choice of an employer. In addition, 73% of young adults want benefits that can travel with them if they change jobs.
"In the post-pandemic era for the workplace – with people returning to the office, hybrid work environments, and desires for greater work-life balance – employers need to adapt quickly. To be an 'employer of choice' to attract and retain young adult workers, employers need to take greater responsibility for their employees' overall wellness by offering new benefits and encouraging utilization of existing benefits," said Kevin Crain, Head of Retirement Research & Insights at Bank of America.
The Young Adults and Workplace Wellness Survey (PDF) examines attitudes and priorities of 1,032 working-age Gen Z and younger millennials (ages 24-35) as these young adults return to the office. Business for Impacts's AgingWell Hub at Georgetown's McDonough School of Business worked with Edge Research in fielding the survey.
"It's our responsibility as leaders in business to understand the changing nature of work so that we can build a future that enables current and future generations to thrive," said Paul Almeida, dean and William R. Berkley Chair at Georgetown's McDonough School of Business. "We believe business can be the greatest force for good in the world – and that starts by looking inward at our employees, our students, and our stakeholders. When we create a culture of wellness and care for others, we enable our best and brightest to succeed personally and professionally."
The survey found that a flexible work schedule and greater work-life balance are critical to workplace wellness for young adults. Young adults rated eight different paid time off and flexible work benefits among the top 10 most desired wellness benefits. Additional findings include:
Young adults are struggling financially and are not optimistic about retirement. Almost one-half (44%) of young adults indicate they have outstanding student loans or consumer debt, and 49% of those with outstanding debt say that paying off the debt is a greater priority than saving for retirement. Among young adults who plan to retire before age 65, four in 10 (40%) plan to fully stop working, and only 28% of those who expect to retire after age 65 plan to fully stop working.
Employers have room for improvement in establishing workplace wellness. About one in four young adults (24%) strongly agree that their employer has policies or structures in place to support work-life balance. The percentage of young adults who rate their workplace wellness programs as good or very good is highest among those who indicate the availability of flexible work schedules.
Young adults' ties to their work are not strong. Two in three young adults (68%) view their work mainly as a way to make a living but not as a major part of their identity or personal fulfillment. Over one-half (54%) indicate they plan to switch to another field or career, and 46% say they definitely or probably will look to change job/fields in the next year.
Differences in workplace benefit participation and priorities emerge among different young adult demographic groups:
61% of white young adults say they participate in an employer-offered retirement plan, compared to 51% of Hispanic/Latino young adults and 46% of Black/African American young adults.
62% of white young adults say they participate in an employer-offered health insurance plan, compared to 53% of Black/African American young adults and 59% of Hispanic/Latino young adults.
46% of low-income young adults say they participate in employer-offered health insurance compared to 72% of high-income young adults.
54% of female young adults say a more flexible work schedule or environment is a significant factor in considering a new employer compared to 44% of male young adults.
"As employers continue to attract a diverse workforce and pursue Diversity, Equity, and Inclusion policies, they should keep in mind that young adults are not a homogeneous group and different demographic groups within the same generation have different priorities," said Bill Novelli, Georgetown University professor and former CEO of AARP.
A report on the survey findings and methodology can be provided upon request.
About AgingWell Hub
The AgingWell Hub is committed to harnessing the power of business and cross-sector collaboration to help individuals of all generations age well, with a special focus on the nexus of financial security, good health, and connected communities. For more information, please visit agingwellhub.org.
About Business for Impact
Business for Impact at Georgetown University's McDonough School of Business is founded on the belief that companies can be a powerful force for good. We strive to help solve today's most pressing issues through delivering world-class education, impactful student experience, and direct action with corporations, nonprofits, and government. Our aspiration is that Georgetown-educated leaders will be renowned for managing the triple bottom line – people, planet and profit. Learn more at businessforimpact.georgetown.edu. Follow us on Twitter: @GUBizforImpact.
About Georgetown University's McDonough School of Business
Located at the global intersection of business, policy, and international relations in the capital of the United States, Georgetown University's McDonough School of Business draws upon its access to business, government, policy makers, nonprofits, and the diplomatic community, as well as the expertise of Georgetown's other renowned schools, to bring an interdisciplinary and experiential approach to learning and scholarship. Rooted in Georgetown's Jesuit tradition, the school prepares undergraduates, graduate students, and participants in customized executive education courses to become globally minded, principled leaders in service to business and society. Learn more at msb.georgetown.edu. Follow us on Twitter: @msbgu.
About Edge Research
Edge Research is a woman-owned small business that provides marketing research services to clients in the private, public, and non-profit sectors. Our responsive approach and commitment to informing client decisions with the best information and insights has made Edge a trusted partner to outstanding organizations and some of the biggest brands in the US. Celebrating 25 years in 2022, we have built robust practices in Education, Health, Financial Services and Technology, Small Business Solutions, and Philanthropy. For more about Edge or to view our other public studies visit us at https://edgeresearch.com/ or follow us on Twitter @EdgeResearchDC.
About Bank of America
Bank of America is one of the world's leading financial institutions, serving individual consumers, small and middle-market businesses and large corporations with a full range of banking, investing, asset management and other financial and risk management products and services. The company provides unmatched convenience in the United States, serving approximately 68 million consumer and small business clients with approximately 3,900 retail financial centers, approximately 15,000 ATMs and award-winning digital banking with approximately 56 million verified digital users. Bank of America is a global leader in wealth management, corporate and investment banking and trading across a broad range of asset classes, serving corporations, governments, institutions and individuals around the world. Bank of America offers industry-leading support to approximately 3 million small business households through a suite of innovative, easy-to-use online products and services. The company serves clients through operations across the United States, its territories and more than 35 countries. Bank of America Corporation stock (NYSE: BAC) is listed on the New York Stock Exchange.
Source link:https://newsroom.bankofamerica.com/