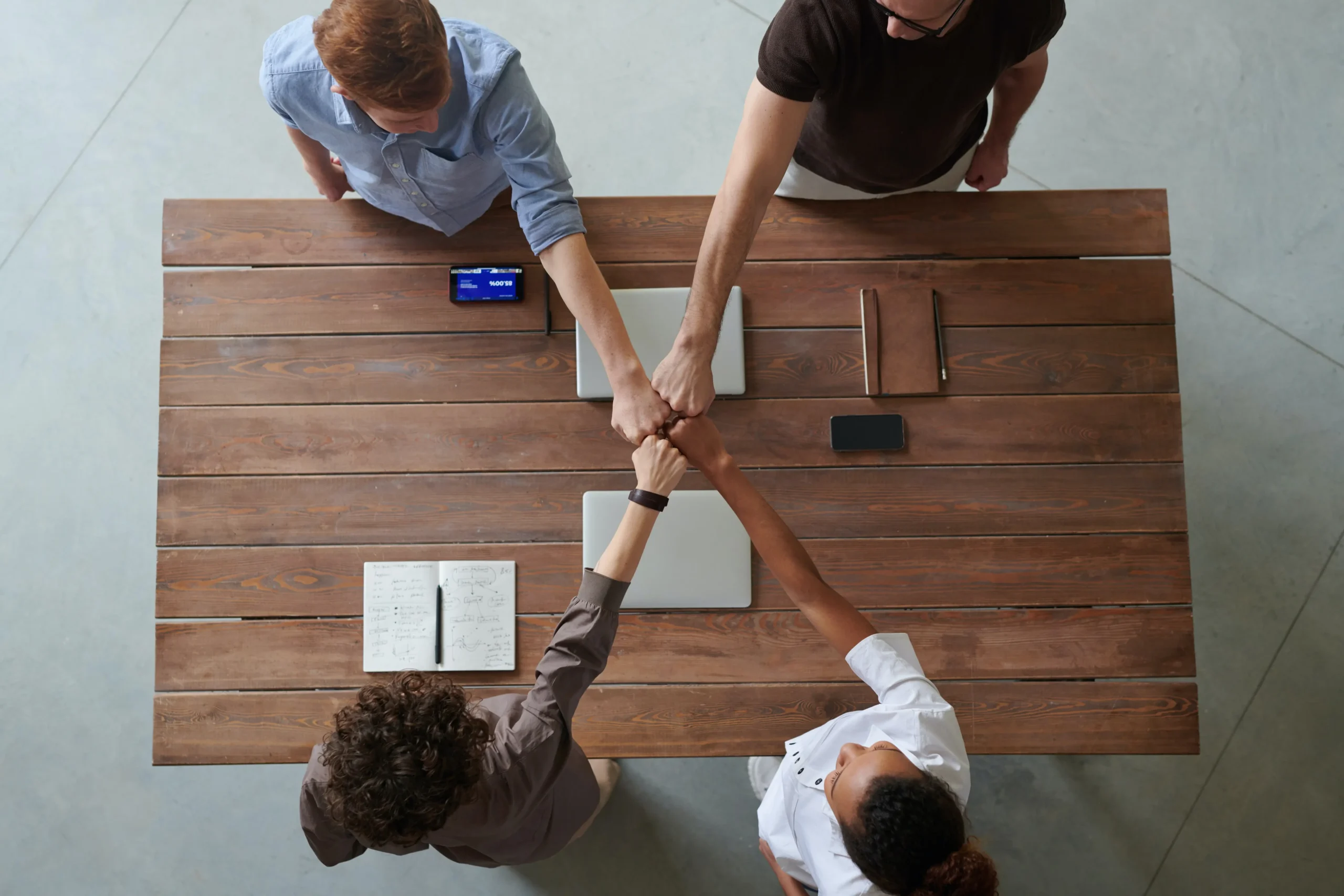 Commonwealth Bank is expanding its support for tradies with the launch of a new strategic partnership with Total Tools, providing even more value for tradies who are looking to start or grow their own business.
Under the arrangement with the large tools retailer, CBA business customers using a Business Visa Debit Card will be eligible to earn bonus/additional points as part of the Total Tools loyalty program "Insider Rewards".
The launch of the partnership comes as new CBA data shows strong growth in the number of tradies joining the bank, growing 15 per cent in the past year. CBA is now the leading main financial institution for tradies in terms of market share.
Related articles
Commonwealth Bank's General Manager for Everyday Business Banking, Kerryn Saward, said the partnership was about delivering more value for businesses.
"Tradies continue to face a number of challenges as they run their businesses on-the-go and juggle full days onsite against a backdrop of increasing costs.
"This partnership will ensure tradies are rewarded for everyday purchases they make as part of running their business, without any administrative effort," she said.
CBA's support for tradies includes:
A bonus offer when they spend $100 in a month on CBA Business Visa Debit Card to receive 100 bonus points1
$0 Smart Mini reader offer2, along with an industry leading 1.1 percent flat rate transaction fee on all major cards3. The $0 Smart Mini offer runs until 29 September 2023 and adds to an existing $0 monthly account fee option for CommBank Business Transaction Accounts (BTA). Customers who process $2,000 worth of transactions through their new Smart Mini reader by 31 July 2023 and have a linked CommBank BTA are also eligible to receive $1004.
"Smarter" BTAs to stay on top of cash flow and reduce time spent on admin, with payment alerts, automatic account reconciliation and access to easy to use invoice templates.
A dedicated landing page with tips on how to start up and run a business and all the relevant banking products required to operate a trades business.
Benefits for self-employed tradies who have had their home loan with CBA for more than 12 months, such as the ability to access finance of up to $100,000 for a business vehicle, saving time and hassle by providing only basic application information5.
Business tips, discounts and technology, such as savings on internet, phone and hardware with More Telecom and 50 per cent off an accounting software subscription with QuickBooks.
Through CBA's Benefits finder, tradies can apply for benefits, rebates and subsidies they may be eligible to claim to help retain staff, access relief in emergency circumstances, and support change and growth for the future.
For more information on CBA's support for tradies and apprentices, or to request a call with a dedicated banker, visit commbank.com.au/tradies
Notes to editors
About Total Tools:
Total Tools have been passionately servicing Australia for more than 30 years and is Australia's largest independent professional tools retailer.
1 Customers are eligible for 100 INSIDER™ Rewards Bonus Points (Bonus Points) per month if they satisfy the following criteria:
The customer must be a member of Total Tools INSIDER™ Rewards program prior to making a transaction.
Purchases must be made using a CBA Business Visa Debit Card and purchases must be eligible to accrue INSIDER™ Rewards Points. The customer must identify themselves as a Member of the INSIDER™ Rewards in-store or sign in online using the email address or mobile number registered to their INSIDER™ Rewards membership prior to making a purchase.
A customer must spend a minimum of $100 in a calendar month at Total Tools (across any number of transactions or in the one transaction).
Available to new and existing CBA customers (who hold a CBA Business Visa Debit Card).
Important information and conditions that apply to the accrual of Bonus Points:
A maximum of 100 Bonus Points per member are available to earn each calendar month (a maximum of 1200 Bonus Points per calendar year).
Bonus Points are equal to the standard INSIDER™ Rewards Points member earn rate..
Bonus Points will be credited to the customer's Insider Rewards account registered on the eligible transaction/s and will be made available to the account in up to 45 days after the eligible transaction occurred.
Any refunds that affect customer eligibility to accrue Bonus Points (e.g. bring a customer's total monthly spend below $100 for the calendar month) for Bonus Points will also result in the relevant Bonus Point being removed from the membership account.
Bonus Points strictly expire 12 months from the date of issue unless redeemed prior. Bonus Points can be redeemed in store at any Total Tools store or online at www.totaltools.com.au
Bonus Points are not transferrable. Bonus Points are not redeemable for cash and no change will be issued.
The INSIDER™ Program Terms and Conditions and exclusions apply to Bonus Points accrued using a CBA Business Visa Debit Card. Visit: www.totaltools.com.au/insider-rewards
2 $0 Smart Mini offer ends 29 September 2023. A maximum cost of five Smart Mini readers will be waived per valid, new merchant number you have with us. For Smart Mini applications after 29 September 2023, the standard price of $59 will apply for each Smart Mini reader. All other terms, conditions, fees and charges apply to our merchant services. Offer does not include the Smart Mini dock which will remain at $39. Offer subject to change. For more information on our range of EFTPOS products and pricing plans, visit commbank.com.au/merchants.
3 1.1% covers Mastercard, Visa, AMEX, JCB, eftpos, and UnionPay transactions (JCB coming soon for Smart Mini, additional costs may apply for all other cards). AMEX is subject to approval, available to eligible customers only. Eligibility criteria, terms and conditions apply. Please contact AMEX for more information on 1300 363 614, available weekdays 8am to 6pm Sydney time.
4 Merchant customers with a CommBank Smart Mini reader (or readers) and process at least $2,000 of transactions using that reader (or readers) by 31 July 2023 (was previously 30 April 2023), will receive a one-off payment of $100 to their linked settlement account which must be a CommBank Business Transaction Account. Linked settlement accounts held at other financial institutions will not be eligible for this offer. A maximum of $100 will be paid for each valid, new merchant number you have with us. Payment will be made into your CommBank Business Transaction Account within 45 days of the conclusion of the offer. Offer subject to change. If you have purchased a CommBank Smart Mini reader (or readers) and met the eligibility criteria by 30 April 2023, you will receive your payment within 45 days of that date. If you are yet to process at least $2000, you will have until 31 July 2023 to meet the eligibility criteria. For more information on our range of EFTPOS products and pricing plans, visit commbank.com.au/merchants.
5 To qualify, customers need to have a current home loan in place with CBA where all repayments have been made on time, and that has been in place for more than 12 months with an initial draw down amount of no less than $250,000. Applies to a single business use motor vehicle with a maximum lending amount of $100,000. This policy can be utilised once per customer.
Disclaimer: Media releases are prepared without considering an individual readers objectives, financial situation or needs. Readers should consider the appropriateness to their circumstances. Visit Important Information to access Product Disclosure Statements or Terms and Conditions which are currently available electronically for products of the Commonwealth Bank Group, along with the relevant Financial Services Guide. Target Market Determinations are available here. Applications are subject to approval. Interest rates are correct at the time they are published and are subject to change. Eligibility criteria, terms and conditions and fees apply to CommBank's merchant services. Please view our Merchant Agreement, Financial Services Guide and Operator and User Guides at our Merchant Support Centre.
Source link:https://www.commbank.com.au/