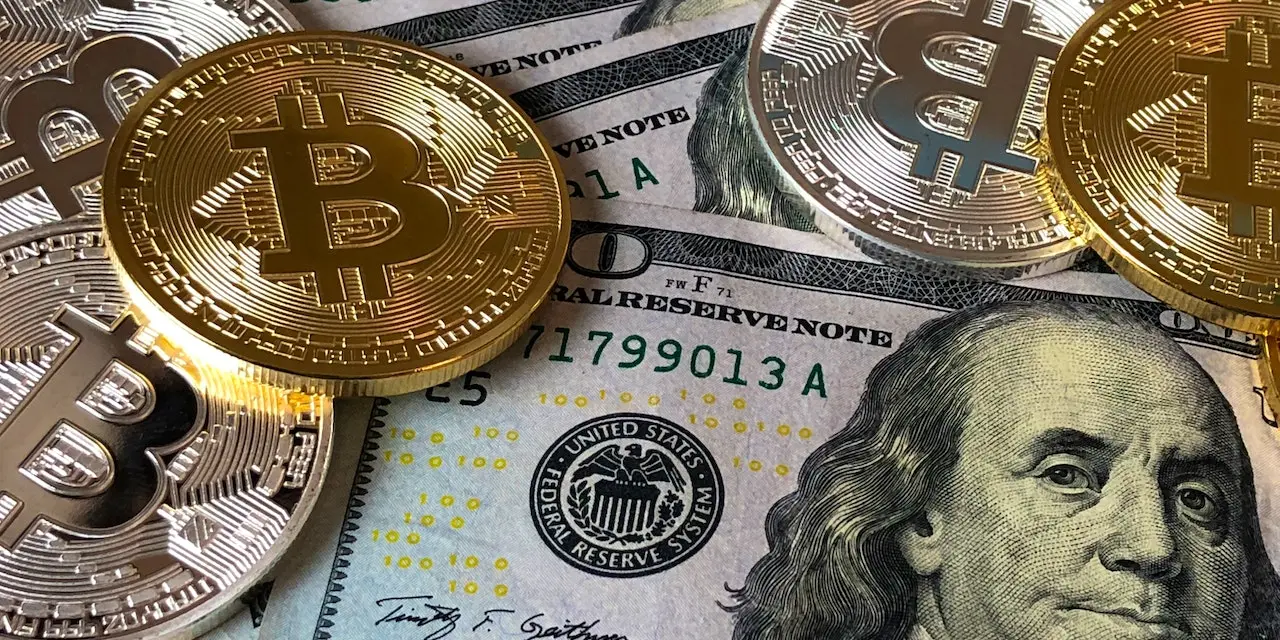 The fourth season of the Wells Fargo "About Money" podcast, which features six episodes that offer valuable life tips to help stay on track – or get back on track – with your finances, has launched. Episode 1 and Episode 2 are currently available on Spotify.
Created by Wells Fargo Wealth & Investment Management (WIM) and hosted by Michael Liersch, head of Advice & Planning for WIM, the "About Money" podcast aims to provide an understanding of how our money behaviors can influence and contribute to our success in reaching money goals. The podcast has garnered nearly 74,000 listens since its launch on June 7, 2021.
There are six episodes this season as well as a bonus episode, " How do you have end-of-life discussions?", that ties into National Healthcare Decisions Day on April 16. Live on April 13, the bonus episode features a lively discussion between Liersch and Dr. Brent Pawlecki, chief health officer at Wells Fargo, where they share tips to guide individuals in a conversation with family members regarding what will happen to their assets when they pass away.
"Discussing end-of-life preparedness is difficult but learning directly from the source what is important to them will help deepen the connection, ensure that wishes are carried out appropriately, and even potentially avoid disrupting family dynamics," said Pawlecki.
Adds Liersch, "In addition to having this family discussion, it is important to carry it beyond the discussion and ensure that your intentions will be met if something happens to you or a loved one. One big and easily fixed example is when beneficiary designations are not in alignment with an individual's will and trust documents. Many people are not aware that beneficiaries override what is in the will and trust documents. If your beneficiary is a minor child or an ex-spouse, your intentions will likely not be met. All these things are realities that happen every day."
Investment and Insurance Products are:
Not Insured by the FDIC or Any Federal Government Agency
Not a Deposit or Other Obligation of, or Guaranteed by, the Bank or Any Bank Affiliate
Subject to Investment Risks, Including Possible Loss of the Principal Amount Invested
Season 4 of "About Money" features Liersch discussing other relatable money scenarios including:
Episode 1: How do I discuss plans with my family?
Episode 2: How can I connect my finances with what I want out of life?
Episode 3: What happens when college dreams meet financial reality?
Episode 4: Are you and your family often arguing about money?
Episode 5: How can I cover my expenses while also saving for retirement?
Episode 6: How can I build a financial safety net for the unexpected?
Liersch, who has a doctorate degree in cognitive psychology, currently leads a team at Wells Fargo responsible for developing and propagating research-based methods to help advisors and clients most productively collaborate around their money decisions.
A new episode from Season 4 will be available on the first Thursday of each month, with the final episode of the season airing August 3.About Wells Fargo Wealth & Investment Management
Wells Fargo Wealth & Investment Management (WIM) is a division within Wells Fargo & Company. WIM provides financial products and services through various bank and brokerage affiliates of Wells Fargo & Company and is one of the largest wealth managers in the U.S., with more than $1.8 trillion in client assets. WIM provides personalized wealth management, brokerage, financial planning, lending, private banking, trust, and fiduciary products and services to affluent, high-net worth, and ultra-high-net worth clients. WIM operates through advisors in Wells Fargo Advisors, independent brokerage offices, and digitally through Intuitive Investor and WellsTrade, as well as through advisors in The Private Bank and other banking centers.
Wells Fargo Private Bank provides products and services through Wells Fargo Bank, N.A., Member FDIC, and its various affiliates and subsidiaries. Wells Fargo Bank, N.A., is a bank affiliate of Wells Fargo & Company.
Brokerage services are offered through Wells Fargo Advisors. Wells Fargo Advisors is a trade name used by Wells Fargo Clearing Services, LLC, and Wells Fargo Advisors Financial Network, LLC, Members SIPC, separate registered broker-dealers and non-bank affiliates of Wells Fargo & Company.About Wells Fargo
Wells Fargo & Company (NYSE: WFC) is a leading financial services company that has approximately $1.9 trillion in assets, proudly serves one in three U.S. households and more than 10% of small businesses in the U.S., and is a leading middle market banking provider in the U.S. We provide a diversified set of banking, investment and mortgage products and services, as well as consumer and commercial finance, through our four reportable operating segments: Consumer Banking and Lending, Commercial Banking, Corporate and Investment Banking, and Wealth & Investment Management. Wells Fargo ranked No. 41 on Fortune's 2022 rankings of America's largest corporations. In the communities we serve, the company focuses its social impact on building a sustainable, inclusive future for all by supporting housing affordability, small business growth, financial health, and a low-carbon economy. News, insights, and perspectives from Wells Fargo are also available at Wells Fargo Stories.
Source link: https://newsroom.wf.com/