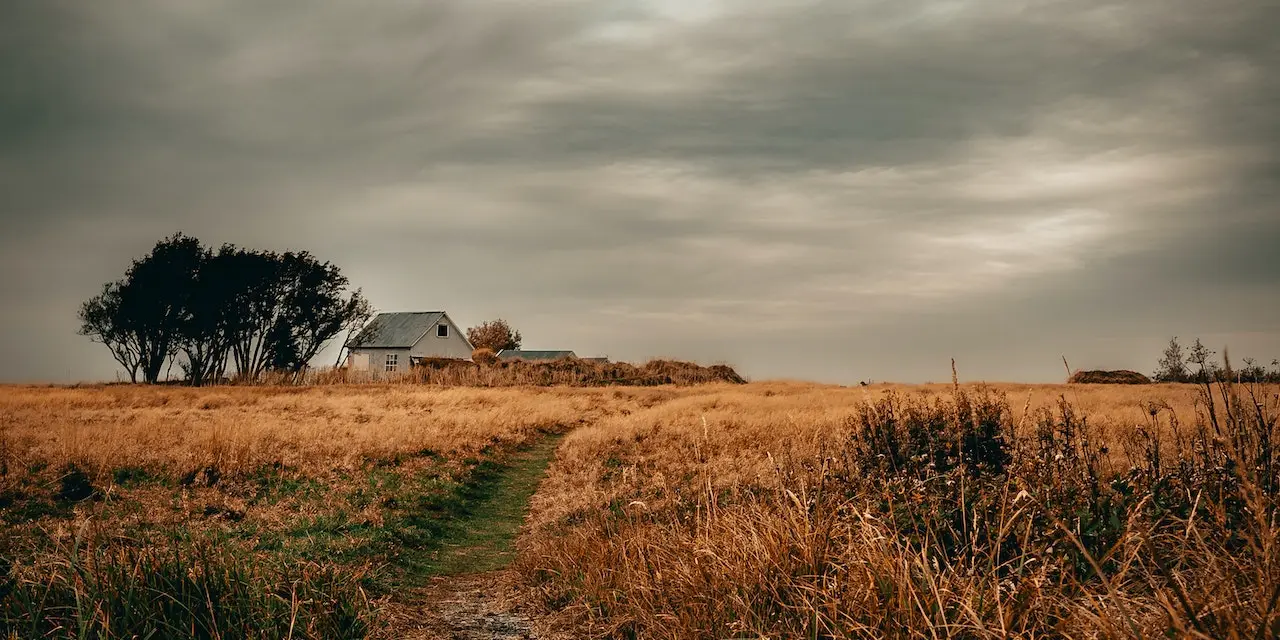 The Morgan Stanley Institute for Sustainable Investing and Kellogg School of Management at Northwestern University today announced that the Village Savings and Agriculture Insurance team was named the winner of the 2023 Kellogg-Morgan Stanley Sustainable Investing Challenge. The team was one of 12 finalists selected from a competitive field of 95 teams, with innovative projects targeting impact in 27 countries.
The winning team of graduate students from Gulu University Faculty of Agriculture and Environment in Uganda was awarded the top prize for their Village Savings and Agriculture Insurance proposal. The team proposed an insurance instrument that would underwrite vulnerable crops and keep smallholder farmers afloat who may have previously been considered too high-risk to insure. Their proposal draws on local village savings and loan agencies, making insurance coverage affordable while also promoting financial stability and sustainable economic growth in rural Ugandan communities.
Launched in 2011, the Kellogg-Morgan Stanley Sustainable Investing Challenge is an annual global competition designed to inspire future leaders to develop innovative financial vehicles to help address critical social and environmental issues. The finalists pitched a wide variety of ideas, illustrating the breadth of sustainable investing possibilities – including financing tools that address the vaccination gap in Sub-Saharan Africa, water scarcity in the U.S. Colorado River Basin, and fast-fashion supply chain sustainability in Vietnam.
"This year's teams showed us that the world's environmental and social challenges are deeply interconnected, and to solve them we need new and innovative ideas," says Jessica Alsford, Morgan Stanley's Chief Sustainability Officer and CEO of the Institute for Sustainable Investing. "As these emerging sustainable finance leaders from around the world demonstrated, it's time we fully harness the power of the markets to prioritize sustainable and equitable solutions."
The winning team, Village Savings and Agriculture Insurance, consisted of Nathan Emuron, Lilian Kisebe and Silver Tumwa.
This year's runner-up was Sustainable Stubble Fund from Delhi School of Econimics at University of Delhi in India. Their proposal aims to reduce air pollution and land degradation associated with stubble burning, or the practice of intentionally setting fire to plant remains after rice or wheat are harvested. Their plan would finance community-level compressed biogas plants that accept crop residues and provide a more sustainable way of disposing stubble, ultimately creating a more circular rural economy. The team consisted of Parv Maheshwari and Aarohi Sharma.
"For the past 13 years, we've continued to be impressed by how students bring different ways of looking at and addressing our longstanding sustainability and societal problems," said Dave Chen, Professor of Finance at Kellogg Management School, CEO of Equilibrium Capital and the founder of the Sustainable Investing Challenge. "Their leadership and energy are part of the mix we need to bring scalable capital solutions to our climate and sustainability challenges."
Among the 12 finalists, three teams were selected by a panel of sustainable finance experts and senior practitioners across the industry to advance to the final round, pitching to judges at Morgan Stanley in London on Friday, April 14th, as well as an audience tuning in virtually from around the world.
The Challenge seeks to inspire the next generation of sustainable investing practitioners, connect emerging leaders with industry professionals, and foster greater emphasis on sustainable finance at graduate schools around the world. More information on this year's winner and the finalists can be found on the Morgan Stanley website.
About Morgan Stanley
Morgan Stanley (NYSE: MS) is a leading global financial services firm providing a wide range of investment banking, securities, wealth management and investment management services. With offices in 41 countries, the Firm's employees serve clients worldwide including corporations, governments, institutions and individuals. For further information about Morgan Stanley, please visit www.morganstanley.com.
About The Morgan Stanley Institute for Sustainable Investing
The Morgan Stanley Institute for Sustainable Investing (The Institute) builds scalable finance solutions that seek to deliver competitive financial returns while driving positive environmental and social impact. The Institute creates innovative financial products, thoughtful insights and capacity building programs that help maximize capital to create a more sustainable future. For more information about the Morgan Stanley Institute for Sustainable Investing, visit www.morganstanley.com/sustainableinvesting.
About Kellogg School of Management
The Kellogg School of Management at Northwestern University develops brave leaders who inspire growth in people, organizations and markets. Based just outside of Chicago, the school is a global leader in management education, renowned for its distinctive thought leadership and pioneering approach to learning. Kellogg offers an innovative portfolio of programs: four Full-Time MBA programs including leading one-year program and joint degree programs with the engineering, law and medical schools; a Part-Time MBA Program; the premier Executive MBA global network; and extensive non-degree Executive Education programs. To learn more about Kellogg School of Management at Northwestern University, please visit http://www.kellogg.northwestern.edu.
Disclosures:
Unless otherwise denoted, the individuals and entities featured in this material are not employed by or affiliated with Morgan Stanley or any of its affiliates.
The returns on a portfolio consisting primarily of Environmental, Social and Governance ("ESG") aware investments may be lower or higher than a portfolio that is more diversified or where decisions are based solely on investment considerations. Because ESG criteria exclude some investments, investors may not be able to take advantage of the same opportunities or market trends as investors that do not use such criteria. Diversification does not guarantee a profit or protect against loss in a declining financial market.
Source link: https://www.morganstanley.com/