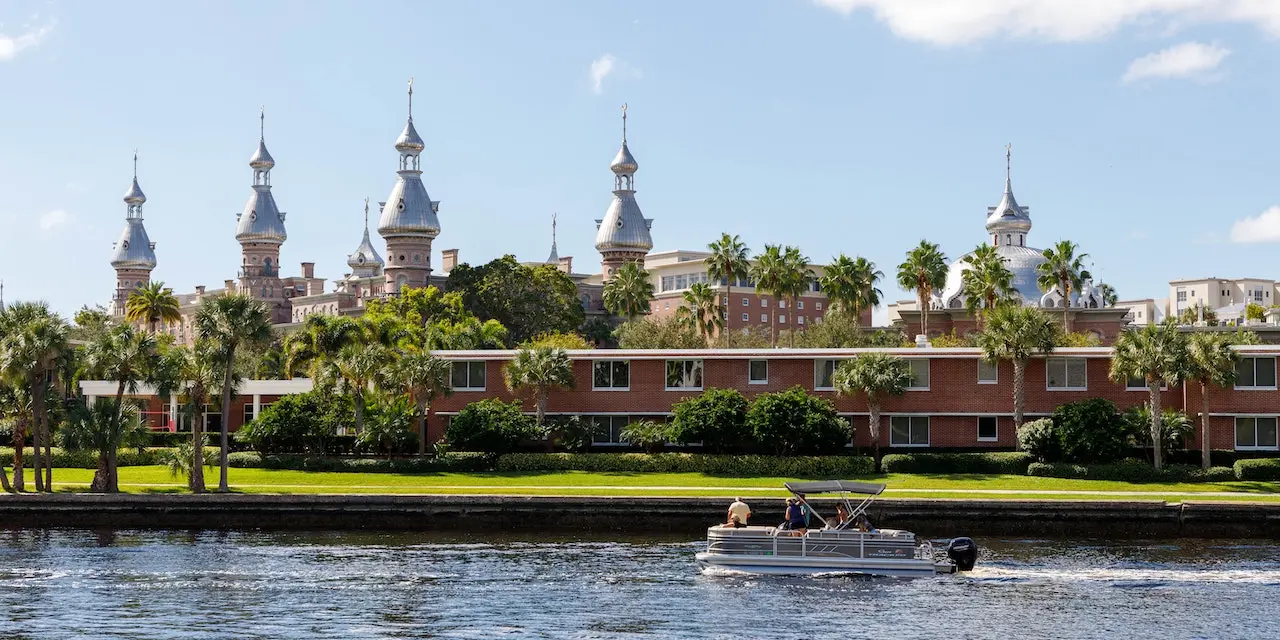 The University of North Florida (UNF) and Humana Inc.opens new window, a leading health and well-being company, have collaborated to expand the University's Meals on Wings program into two new communities to help increase the number of older adults who receive meal assistance. The Meals on Wings program addresses food and nutrition insecurity among older adults and provides a solution to the ongoing hunger problem.
With initial seed grants provided by UNF and Humana, the Meals on Wings program will be administered at the University of Kentucky, Department of Dietetics and Human Nutrition (UK); and Lehman College, Department of Dietetics, Foods, and Nutrition.
Developed by the UNF Center for Nutrition and Food Security, the Meals on Wings program recovers food from area hospitals that would normally be wasted and repackages the food into healthy, balanced meals. The meals are then delivered to older adults on the waitlist for Meals on Wheels. Meals on Wings uses student volunteers to recover food, prepare the meals and deliver them to homebound older adults.
"The expansion of our Meals on Wings program into two more communities will allow more older adults access to healthy food and help address food insecurity issues in these areas," said Dr. Curt Lox, dean of the UNF Brooks College of Health. "We are excited to work with both the University of Kentucky and Lehman College, as these institutions have the necessary foundational elements in place to allow this program to be successful and impactful in their communities."
The Meals on Wings programs at UK and Lehman College begin in the Summer of 2023 with assistance and guidance from UNF Meals on Wings program staff.
The Meals on Wings at UK will provide two meals each week to more than 100 older adults residing in subsidized housing, and the Meals on Wings program at Lehman will begin serving 30 Bronx-area older adults nutritious home-delivered meals that include fresh fruits and vegetables produced by local, minority-owned farmers.
Nearly one in 12 older adults face food insecurity with malnutrition, which can exacerbate chronic conditions and result in a tremendous burden to the health care system. Meals on Wings aims to address the nation's hunger problem by getting food assistance to more older adults through program expansion.
"We are thrilled to team with UNF to fund and support the expansion of the Meals on Wings program to older adults outside of Florida," said Humana Florida Medicare President Caraline Coats. "This expansion, which will benefit older adults in the New York City Bronx area and Lexington, Kentucky, who need meal assistance, is one example of Humana's growing effort across the country to increase meal security for older adults."
With assistance and collaboration with Humana, UNF's Meals on Wings program in the Jacksonville community has delivered more than 100,000 meals. UNF's Center for Nutrition and Food Security serves as a gateway to the University for non-profit agencies, government programs, professional organizations, and industry personnel to explore solutions to food insecurity and malnutrition.
Learn more about UNF's Center for Nutrition and Food Securityopens new window.
About University of North Florida
The University of North Florida is a nationally ranked university located on a beautiful 1,381-acre campus in Jacksonville surrounded by nature. Serving nearly 17,000 students, UNF features six colleges of distinction with innovative programs in high-demand fields. UNF students receive individualized attention from faculty and gain valuable real-world experience engaging with community partners. A top public university, UNF prepares students to make a difference in Florida and around the globe. Learn more at unf.eduopens new window.
About Humana
Humana Inc. (NYSE: HUM) is committed to helping our millions of medical and specialty members achieve their best health. Our successful history in care delivery and health plan administration is helping us create a new kind of integrated care with the power to improve health and well-being and lower costs. Our efforts are leading to a better quality of life for people with Medicare, families, individuals, military service personnel, and communities at large.
To accomplish that, we support physicians and other health care professionals as they work to deliver the right care in the right place for their patients, our members. Our range of clinical capabilities, resources and tools – such as in-home care, behavioral health, pharmacy services, data analytics and wellness solutions – combine to produce a simplified experience that makes health care easier to navigate and more effective.
Source link: https://press.humana.com/