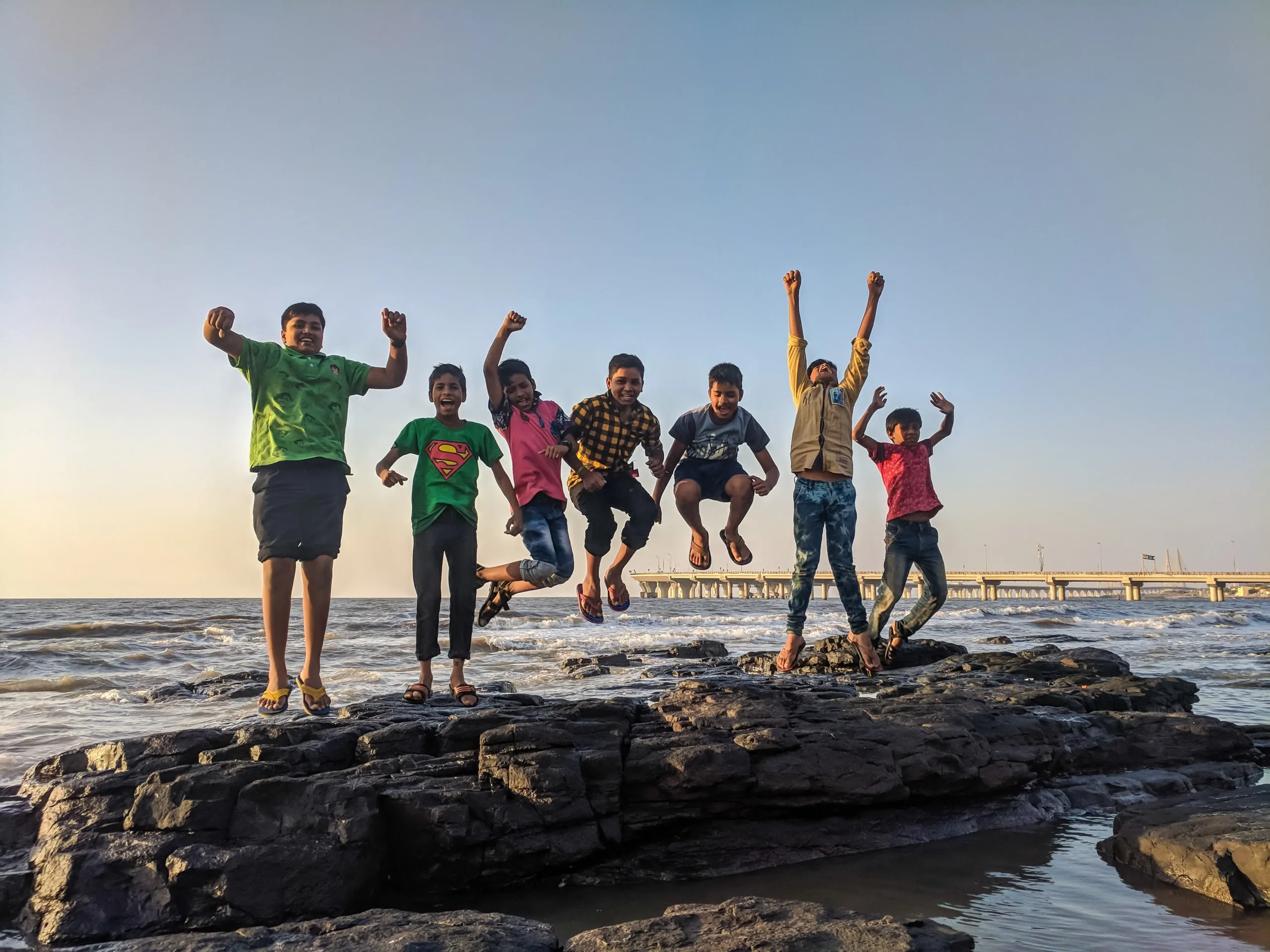 Kit, the kids' money app built by Commonwealth Bank, has today announced its move into gamified learning, helping young people build financial capability through bite-sized education and experiences.
Available today, Kit Money Quests invites kids to venture into a vibrant Quantum computing-inspired world inside the Kit app, where they complete quests and mini games designed to teach them new financial concepts. The first available quests will focus on how set a smart goal, and how to spot a scam, with more to follow later this year. 
Yish Koh, Managing Director at Kit, commented:
"We're upping the game for how young people in Australia learn about money. While measuring the impact we've made over the last sixteen-months has proven we're on the right track, we know gamification can make learning more enjoyable and impactful – and saw real potential to add this feature to Kit."
The mini games and nudges in Kit Money Quests will encourage kids to complete real-world tasks, such as setting up a savings goal, and introduce them to authentic scenario-based learning experiences, like identifying scam emails and text messages.
To build Kit Money Quests, Kit hired an in-house game design team – including a dedicated Learning Designer, Wendy Allott and Game Director, Jesse Perry – and partnered with Chaos Theory, an Australian game and app studio.
A former secondary school teacher and writer of picture books and stories for children and young adults for a decade, Allott is responsible for creating the learning curriculum that underpins the Kit app, as well as the kid-friendly content for Money Quest mini games, nudges, and future quizzes.
With a background in video game development, Perry's focus is creating fun learning experiences that keep kids coming back to Kit Money Quests again and again. This means fusing Kit characters and story together with engaging quest mechanics, and ensuring each adventure delivers the right balance of meaningful challenge and appropriate reward.
Yish Koh, continued:
"Learning about money shouldn't be boring, and Aussie parents appear to agree. Eight-in-ten of those questioned in our Future of Financial Learning Report thought gamification could help improve kids' financial literacy, with two-thirds saying artificial intelligence (AI) could do the same."1
Customised avatars for kids
The new release also lets kids create a customisable in-game avatar to represent themselves in the Kit world. Initially, kids will be able to unlock over 70 unique assets when building their avatar, including clothes, costumes, facial features, accessories, and assistive devices. More assets will become available as new quests are released and completed.
Measuring its impact on financial capability
Today's announcement marks the completion of a sixteen-month pilot phase for Kit, which was first unveiled in May 2022 and operates inside x15ventures, CommBank's venture scaling arm. During this time, the Kit app and experience were tested by tens of thousands of customers and were measured to have had a 3-14% uplift in children's financial capability in just the first eight months of use. 2
Mechanics built into Money Quests will help continue to measure the impact Kit is having on kids' financial capability. These include the change in financial behaviours across the app following the completion of a Money Quest.
Free Kit membership offer for eligible CommBank Yello customers – coming soon
Also announced today, eligible CommBank Yello customers will have access to an offer waiving the membership fee for Kit – full details of which will be revealed soon.
Toby Norton-Smith, Managing Director, x15ventures, commented:
"Improving the financial capability of young people in Australia is no small task, but it's a mission that has galvanised Kit, x15 and CommBank since the beginning. In launching Money Quests today, Kit is a step closer to making that ambition a reality – where the next generation is better equipped to navigate the financial decisions they'll face in the future."
New customers who join before 31 October 2023 will receive free membership until 2024. New customers joining after that date (1 November onwards) will still be able to try Kit for free for the first 30-days. Other charges and T&Cs apply.
The Kit app, including Kit Money Quests, is available to download for Apple and Android devices now.
For more information, visit: heykit.com.au
Banner image: Yish Koh (top middle) with Kit team and children at the Kit Moneyverse school holiday event in Darling Harbour, Sydney, on 26 September.
Things you should know
1 Future of Financial Learning Report, which surveyed more than 1,000 Australian parents between 25 August and 4 September 2023. The survey focused on assessing children's financial knowledge, education, and concerns about their financial well-being and future.
2 Kit's Australian Money Matters Report 2023, which compared Kit users to the general population across four areas between 31 May 2022 to 21 December 2022; talking about money, saving money, applying spending strategies and earning money.
Membership plans for those not eligible for the CommBank Yello offer will come into effect from 1st November 2023:
A single child Kit membership will cost $3 per month, or $30 per year, and includes the Kit card and account
A multi-child plan will cost $5 per month, or $50 per year, and includes Kit cards and accounts for up to five kids
Both membership plans include use of the Kit app
About Kit
Kit is an earning-and-learning, mindfully-spending, money-mastering app for kids. Our mission is to accelerate the financial capability of young people in Australia by providing the tools and knowledge to harness the power and potential of money. We offer a digital and physical prepaid card and are endlessly improving and experimenting to deliver the best experience for young people and their parents and carers. Kit is built by x15ventures, and wholly owned by CommBank. Kit financial products including the Kit Account and the Kit Card are issued by our partner, Hay Limited (AFSL 515459). Refer to Important Legal Information for more detail.
Kit is a brand of CBA New Digital Businesses Pty Ltd ABN 38 633 072 830 trading as HEY KIT. CBA New Digital Businesses Pty Ltd is a wholly owned but non-guaranteed subsidiary of Commonwealth Bank of Australia ABN 48 123 123 124 (CBA). CBA New Digital Businesses Pty Ltd is not an Authorised Deposit-taking Institution for the purposes of the Banking Act 1959 and its obligations do not represent deposits or other liabilities of Commonwealth Bank of Australia or its subsidiaries. CBA New Digital Businesses Pty Ltd has been appointed as authorised representative (001296799) of Hay Limited (ABN 34 629 037 403 AFSL 515459), who is the issuer of the Kit Account and associated Kit Cards. The CBA New Digital Businesses Pty Ltd Financial Services Guide is available here. Any advice provided is general only and does not take into account your objectives, financial situation or needs so please consider whether it is appropriate for you. Please consider the Product Disclosure Statement available here, before making any decision about the products.
Fees and charges may apply. The Target Market Determination is also available here. Please visit Important Legal Information to access detailed terms and conditions about our app and the services, our Privacy Policy and other important legal documents. Fees and charges may apply.
Source link:https://www.commbank.com.au/