Commonwealth Bank of Australia (CBA) has made a minority equity investment in Nindethana Seed Service Pty Ltd (Nindethana) to support the expansion of Australia's native seed market and help meet growing demand from carbon sequestration and biodiversity restoration projects.
The investment sees CBA enter into a strategic partnership with Greening Australia Limited, a not-for-profit environmental enterprise and majority shareholder of Nindethana. As part of this partnership, CBA and Greening Australia are collaborating on a broad program of work to explore opportunities to support Australia's carbon market with a focus on carbon credit supply.
Native seed is a crucial input for large-scale land restoration projects, maintaining ecosystem function and diversity, providing habitat for native wildlife and boosting landscape resilience. Through native environmental plantings, native seed can unlock the supply of high quality, high integrity carbon credits. Demand for native seed significantly outstrips supply at present.
Nindethana is Australia's largest native seed merchant, with facilities in WA and NSW. The company works with seed collectors across the country and is well placed to help develop and expand Australia's native seed industry, including supporting the development of existing Indigenous-owned native seed businesses.
Andrew Hinchliff, CBA Group Executive Institutional Banking & Markets, said the bank's investment in Nindethana aligned closely with its commitment to supporting the development of high integrity carbon credits, fostering economic opportunities for local communities and helping clients manage climate change risk.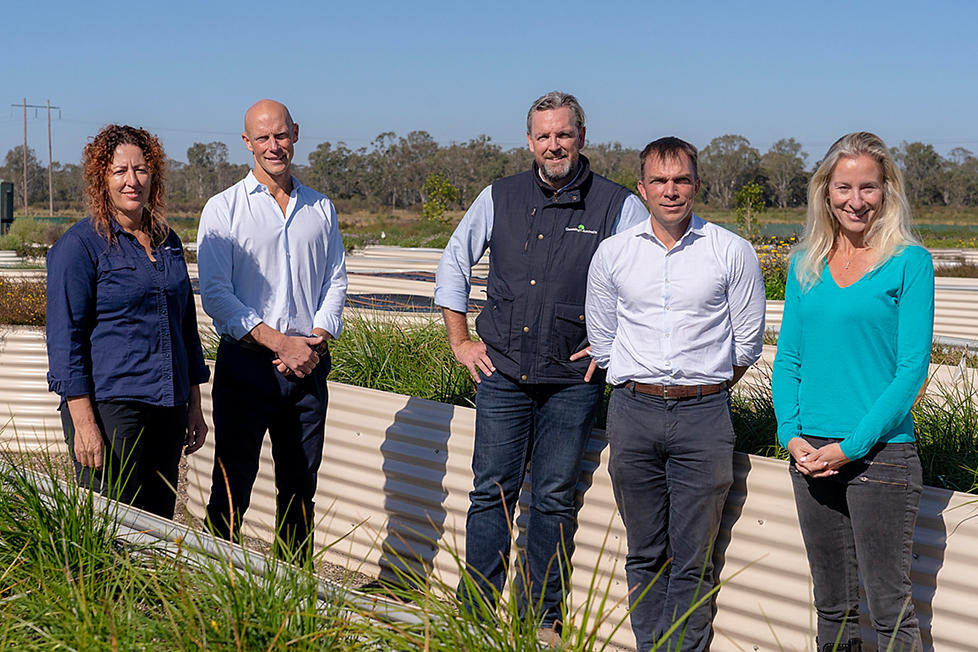 Left to right: Samantha Craigie (Operations Manager Seed, Greening Australia); Andrew Hinchliff (Group Executive Institutional Banking & Markets, CBA); Brendan Foran (CEO, Greening Australia); Alex Toone (Executive General Manager Commodities, Trade & Carbon, CBA); Yasmina Elshafei (Manager Director Global Carbon, CBA)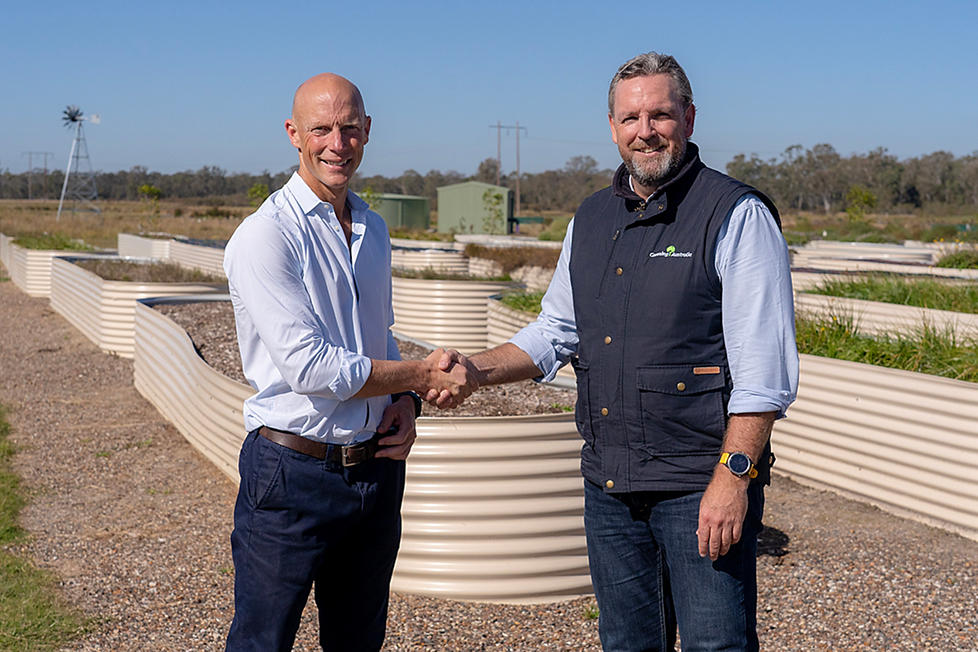 Andrew Hinchliff and Brendan Foran
"As the world focuses on meeting carbon reduction targets, the issues of biodiversity and natural capital are increasingly in the spotlight. Australia's unique ecology and vast land space give us the potential to play an important role in this global dynamic.
"Our investment in Nindethana will help to address current supply constraints in native seed, as demand grows from both carbon abatement projects and organisations seeking to help restore land that has been impacted by natural disasters or heavy industrial usage.
"We want to play our part in helping to preserve and foster Australia's biodiversity and unique ecosystems while also helping grow an industry that will play a critical role in helping to meet national climate commitments."
"Our wider partnership with Greening Australia will allow us to collaborate in carbon abatement projects with biodiversity co-benefits and generate Australian Carbon Credit Units (ACCUs) from Greening Australia's native reforestation and Blue Carbon projects," Mr Hinchliff said.
Greening Australia CEO Brendan Foran said there was currently a "disconnect" between aspirational goals for biodiverse restoration and the availability of native seed.
"Native seed is a key enabler for large-scale restoration projects, but the industry cannot meet growing demand and is in dire need of investment in infrastructure, technology and working capital.
"CBA's investment in Nindethana brings the capital needed to help transform this market and ensure that environmental restoration work undertaken in future years also benefits local communities, the economy and ecosystems," commented Mr Foran.
Native Seed Centre (Toby Peet)
Additional information about Nindethana
For over 50 years, Nindethana has been supplying high quality native seed to clients across Australia. As Australia's largest and most established seed merchant, Nindethana has a diverse range of customers from the home gardener to the multi-national company. The majority of seed supplied by Nindethana is used for environmental restoration projects, where biodiversity and quality is paramount.
Source link:https://www.commbank.com.au/