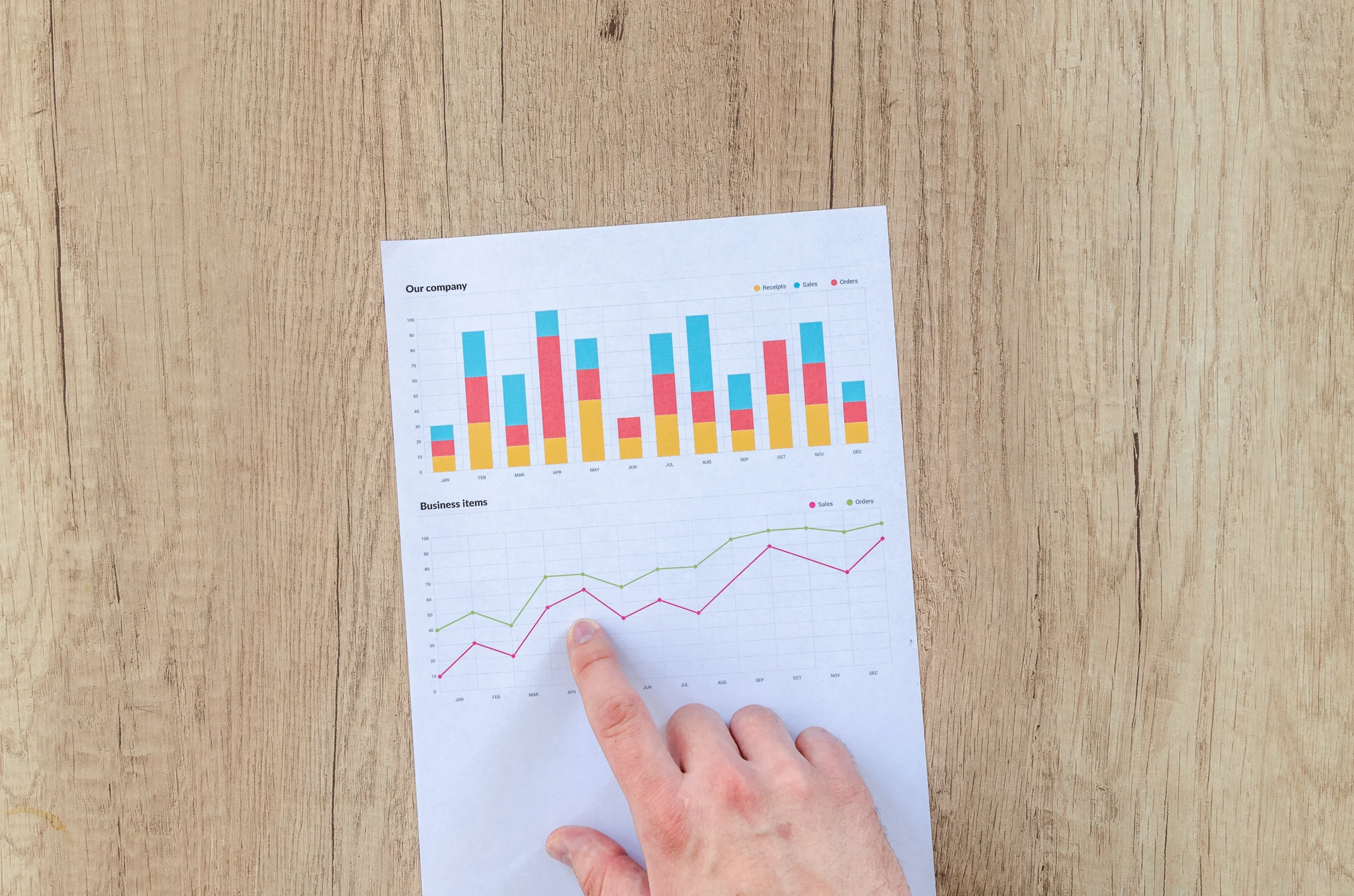 Bank of America announced their inventor base has grown to more than 7,000 employees around the world. These talented inventors have helped grow the bank's patent portfolio to over 6,100 active patents and applications. Their contributions have resulted in the bank rising to 75th on the Intellectual Property Owners Association's Top 300 list of patent owners (PDF). Supporting all areas within the bank, the inventors remain focused on continuous innovation, particularly in artificial intelligence, machine learning, data analytics, information security, online/mobile banking, and payments.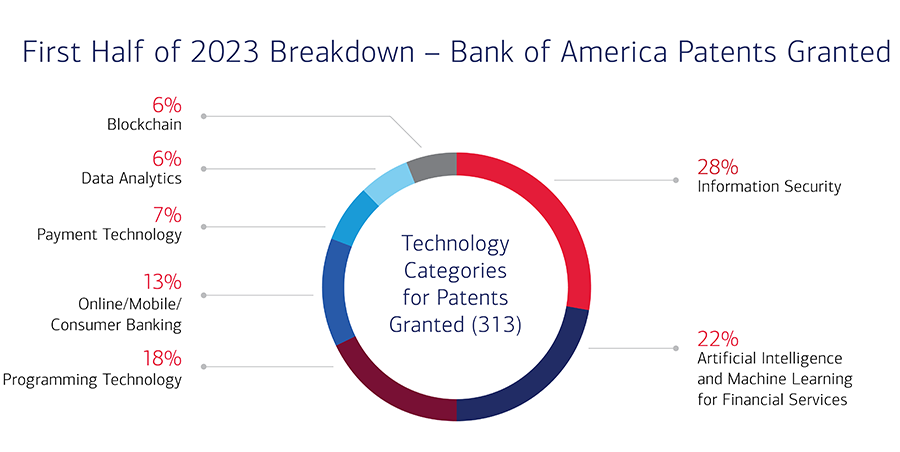 Breakdown of the Bank of America patents granted in the first half of 2023
Graph description
"Our company invests in technology including more than $3 billion a year on new technology. That investment allows our teams to innovate in countless ways to help serve our clients better." said Aditya Bhasin Bank of America's chief technology and information officer.
Innovation is the responsibility of all bank employees, and their creativity and expertise are well represented by the company's sizable and diverse patent portfolio. Globally, Bank of America hosted multiple technology and innovation sprints in the first half of 2023 to envision and develop the next generation of client-focused capabilities and tools. Teammates from all lines of business focused on enhancing clients' financial journeys, the company's high tech, high touch offerings, and supporting Responsible Growth.
Hear more about Bank of America's commitment to technology.
Video message from Aditya Bhasin
Video transcript
Erica® Bank of America's AI-driven virtual financial assistant was developed and launched in 2018 and currently has 76 active patent filings. In the five years since, its capabilities have been enhanced with new innovations, such as personalized and proactive banking insights; enabling Erica to continue to evolve with and serve the bank's approximately 68 million consumer and small business clients.
Most recently Erica's functionality was expanded to facilitate CashPro® Chat, a virtual service advisor that allows clients to self-serve when using the bank's digital treasury banking capabilities. CashPro is used by more than 40,000 commercial clients around the world to manage their treasury operations.
"It was an amazing experience being a part of the team that brought Erica capabilities to Bank of America clients and employees," shared Rama Yannam, Consumer, Business and Wealth Technology teammate and a company inventor. "Erica has continued to expand to support more clients and employees within other areas of the bank. This next Erica expansion of CashPro Chat will now make it easier for Treasury clients to engage with our bank for their digital payment and treasury needs."
While 17% of inventors worldwide are women, 26% of Bank of America's inventors are female. Jennifer Greenwald, an Identity & Access Product Manager, and a company inventor, was introduced to the patent process through a manager in 2019.
"I patented a technology that improves security by automating access rights across multiple platforms," shared Jennifer. "I was just notified of my fourth granted patent and, given the collaborative nature of the bank's patent process, I know I will continue to innovate to enhance security for our customers."
Bank of America
Bank of America is one of the world's leading financial institutions, serving individual consumers, small and middle-market businesses and large corporations with a full range of banking, investing, asset management and other financial and risk management products and services. The company provides unmatched convenience in the United States, serving approximately 68 million consumer and small business clients with approximately 3,900 retail financial centers, approximately 15,000 ATMs (automated teller machines) and award-winning digital banking with approximately 57 million verified digital users. Bank of America is a global leader in wealth management, corporate and investment banking, and trading across a broad range of asset classes, serving corporations, governments, institutions and individuals around the world. Bank of America offers industry-leading support to approximately 4 million small business households through a suite of innovative, easy-to-use online products and services. The company serves clients through operations across the United States, its territories and more than 35 countries. Bank of America Corporation stock is listed on the New York Stock Exchange (NYSE: BAC).
Source link:https://newsroom.bankofamerica.com/